Hi there! I hope you enjoy this poem that I wrote this evening. Please feel free to leave any feedback you might have in a comment down below. Thanks!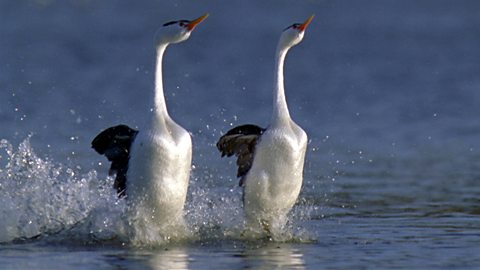 Weaving heads dart, softly bent
Together shaping a lover's heart,
To pluck in slow duet, grey feathers
Wet, ruby eyes pierce
Through the veil of thought, and,
In synchronicity upwards bend, rising
Two together these silky breasts
Above the clamour of the waves, and,
As feet in fury flutter on the water,
Two black striped thin and silently strong necks
Carrying two shapely, finely beaked heads,
Defying gravity arise in pride,
Wings slightly backwards bent,
And run together on the waters,
For a love that can only be
In a lifetime spent.